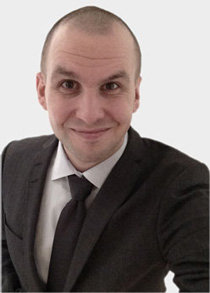 Mattias Karlén – medicinsk illustratör
Jag är frilansillustratör med fokus på medicinska och vetenskapliga bilder. Jag har en bakgrund inom medicinsk forskning och magisterexamen från Biologlinjen. Min forskarbakgrund brukar underlätta kommunikationen kring hur bilderna ska utformas och förståelsen för det budskap som ska lyftas fram.
Jag kan hjälpa er med 2D/3D-illustrationer för t.ex. utbildningsmaterial, publikationer, omslag, reviewartiklar, power point-presentationer, avhandlingar, konferensaffischer m.m.
Jag har frilansat på heltid sedan 2009.
I work as a freelance illustrator with the main focus on medical and scientific images. My background as a Ph.D. student in developmental neurobiology often helps in the communication .
I can help you with 2D/3D illustrations for: educational material, publications, covers, review articles, power point presentations, disertations, conference posters etc.
Kundexempel / Client examples
Over 60 research groups at Karolinska Institutet
Nobelförsamlingen vid Karolinska Institutet
Naturhistoriska Riksmuséet
Natur och Kultur
Vascuring AB
Karolinska University Press
Karolinska Development
SBU – Kunskapscentrum för Hälso och Sjukvården
Playhouse Teater
ACO
Lantmännen
Biolamina AB
Neuronova AB
Minerva Group
Navigator
ETC

Massachusetts General Hospital – the cardiovascular research center
LIME – the Department of Learning, Informatics, Management and Ethics
FH Miljö och byggkonsult
SciLifeLab
DAB Dental AB
SSHL – Sigtunaskolan Humanistiska Läroverket
Akademikliniken
Pareto Securities AB
KomMed AB
JIM – Journal of Internal Medicine
Frekvens Produktion AB
H2 Health Hub Stockholm
Navigator
Pareto Securities